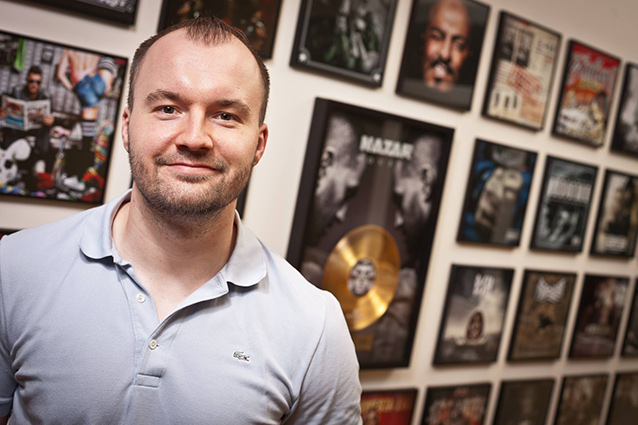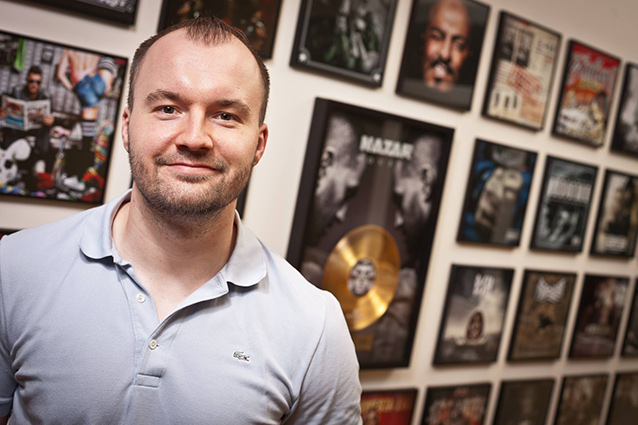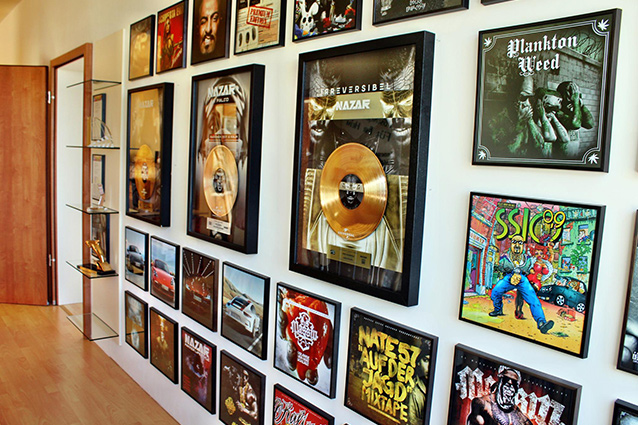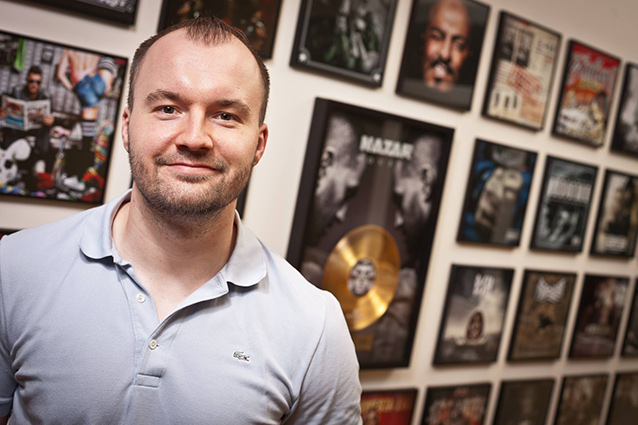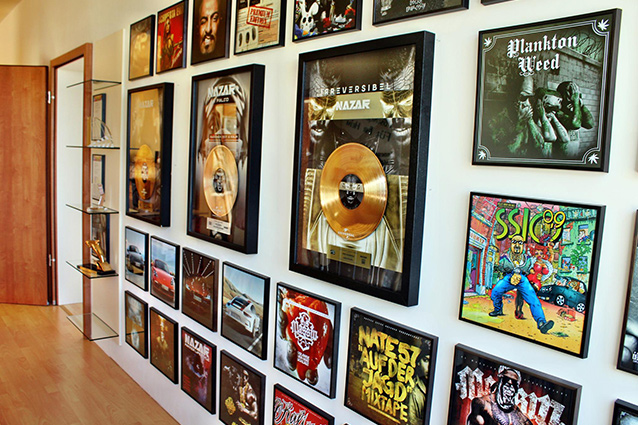 Studio owner Peer Hahnefeld has been working in the music industry for more than 15 years.
After completing his audio engineering diploma at the SAE Leipzig he received the Bachelor of Recording Arts (Hons) from the Middlesex university.
His credits include numerous national & international No. 1 chart entries, gold-, platinum-, music and media award productions from more than 15 countries from across all continents.
Even though he sees himself as a gear nerd, all the equipment he uses is just tools to him. Without his ears, passion and dedication to the work it would be useless.
2022: Gold Award for the single "Nullkommaneun" von SSIO
2022: Gold Award for the single "Valentina" von Metrickz
2022: Gold Award for the single "Nuttöö" von SSIO
2021: Gold Award for the "0,9" album from SSIO
2019: Gold Award for the Single "Jim Beam & Voddi" from AK Ausserkontrolle & Bonez MC
2017: Gold for Kontra K 'Gute Nacht' album
2017: Amadeus Award – Nazar – category 'HipHop / Urban' in Austria
2016: German Rock & Pop Award for CousCous' "Tales" – "best alternative album", "best pop album" and "best CD record of the year"
2016: Double Silver Impala Award for SSIO "0,9" album in Europe
2016: Gold for Nazar 'Irreversibel' album in Austria
2015: Gold Winner at Cannes Corporate Media & TV Awards for "Audi – Speed of Light"
2015: Gold Award at World Media Awards for "Audi – Mega Trends"
2015: Silver Winner at Galaxy Awards for "Audi – Speed of Light"
2015: Special Magic Waves Award at World Media Awards for "Audi – Mega Trends"
2015: Platinum Award for Nazar 'Zwischen Zeit & Raum' single in Austria
2015: Double Silver Impala Award for Spongebozz "Planktonweed" album in Europe
2015: Double Silver Impala Award for Xatar "BAB" album in Europe
2015: Silver Impala Award for Schwesta Ewa "Kurwa" album in Europe
2015: Amadeus Award – Nazar – category 'HipHop / Urban' in Austria
2015: HipHop.de – Karate Andi – category 'Best Newcomer National' in Germany
2014: GOLD for Nazar 'Camouflage' album in Austria
2014: Amadeus Award – Nazar – category 'Best Video' in Austria
2014: HipHop.de – SSIO – category 'Best Release National' in Germany
2013: Juice magazine – SSIO – category 'Album of the Year – National' in Germany
2013: Amadeus Award – Nazar – category 'HipHop/RnB' in Austria
2015: Double Silver Impala Award for SSIO "BB.U.M.SS.N" album in Europe
2015: Silver Impala Award for Xatar "415" album in Europe
2012: Austrian Dance Awards – Nazar – winner category 'Best HipHop' and 'Best Video'
2012: VPME Awards – I am Harlequin – winner category 'Video of the Year' in the UK
2011: The Peoples Music Award – Aurora Young – winner category 'Funk, Soul, Blues' in the UK
2008: Sehsüchte – Teenage Angst – winner categories 'Best German Newcomer film' and 'Best Camera'